Everything technical to start processing payments — and growing your business.
Town Hall Call: Success Tools + Q&A
Town Hall Call: Version 7.2 + Q&A
6 success tools to make product support, troubleshooting, and researching payment issues quicker and easier.
An overview of the most value-driven features in Version 7.2, plus best practices for planning and executing your upgrade.
Purchase Return Authorizations
New functionality part of Version 7.2
Get Real-Time Status Updates by Text
Learn about the new Visa and MasterCard requirement, and how return authorizations will benefit your customers — and your customers' customers.
You can now get notifications by text as maintenance occurs — in addition to when we create, update, and resolve incidents. Visit status.csipay.com, click/tap "Subscribe to Updates", and enter your mobile number to start getting real-time status updates by text.
Visa and MasterCard have issued new guidelines on handling stored payment credentials. Learn more about the requirement, and its impact.
Search Knowledge Base articles, FAQs, and instructional how-tos. 
Do Even More with Your Integration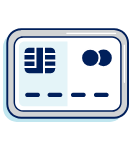 Continuous updates for continuous cash flow.
New features, improved functionality, and bug fixes. We strongly recommend reviewing release notes regularly, and updating your integration accordingly, to ensure your system continues to operate normally with our platform​.
Functionality that is no longer supported as of the date shown. Please take the necessary steps to update your integration accordingly to ensure your system continues to operate normally with our platform.
Our team of dedicated technical support staff is here for you. We stand
ready to answer your questions and ensure your software operates efficiently with our payment platform — at all times. 
Start building your integration. Request a free sandbox test account. 
Visit the system status page for real-time status information on the gateway, scheduled maintenance events, incidents and resolutions.